Vintage Minibus Hire In Scotland For You
We can provide you with a vintage minibus hire. Moreover, our company is leaving no stone unturned today. We are in this field for a long time and experimenting a bit. We are in a position to do so. So, why not avail of the best minibus hire. It will be a great deal. Coach hire Scotland is one of the best things to happen to you today. We are proud to tell you that we rank on top. Our patrons trust us and believe in us.
What Is Vintage?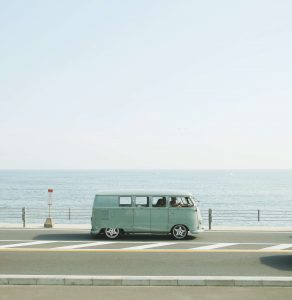 Vintage is something, that is not that old, to qualify as Antique. But, never the less, it has value.
If you have ever dabbled in antiques, you must be knowing about it. Vintage is something, that is not that old, to qualify as Antique. But, never the less, it has value. Vintage has the fashion value of a certain era. If something is 50-years old, then you can call it 'Vintage'.
Sometime back, we were thinking, what to do with our line of buses, coaches, and minibuses. Many times, the older generation hires them. And, they just hate modernity. That is when we struck upon the idea. Coach and driver hire Scotland is creating good news today. Moreover, weddings are commonplace today. We have come across a couple looking for a vintage wedding. At such times, we can get you the vintage minibus hire.
The Vintage Minibus Hire
We have done vintage today. It is an abundance of an old era, coupled with modern taste. Moreover, you can refer to vintage for a more eclectic lifestyle. Vintage style will include lots of floral designs. If you are having a vintage wedding, there is lots of scope. It is the best style for today and tomorrow. This ethereal style never goes out of fashion. Millennials and Gen X will both love to flaunt it. Vintage also breaks the monotony to a huge extent.
We can decorate the vehicle in a proper vintage style. We mean floral, polka dots, fringes and ribbons, and more. So, you can go ahead with a vintage-themed wedding décor today. It cannot get better than this today.
Any Size – We Can Serve
We can serve you, no matter what size your team. Our company has handled single private transfers and large group transfers as well. So, you do not need to look elsewhere. We are making waves in the market. Our name is rising up the ranks, in the travel sector. So, we can afford to start new services. Our 16 seater coach hire Scotland is doing brisk business in the travel sector today.
There are leather seats, overhead racks, undercarriage storage, and more space. There is adequate headspace, leg space, and boot space. You can travel in our minibuses, in the most comfortable manner. We also have a 16 seater minibus. If you are travelling with very a smaller number of people, give it a try.
Travel Anywhere With Us
You can avail yourself of our services from any corner in the UK. Moreover, we are expanding to all the cities. Our team will look after your well-being from start till the finish. So, make way for the best to happen to you.
Our company is going great guns. We can handle huge teams as well. So, what is stopping you today? You can tour Edinburgh in very little time. There are numerous places that you ought to check out. They are the Edinburgh Castle, Royal Mile, and the Holyrood Palace. There are plenty of things available for you. Now, we can help you out in so many ways.
Stop getting fooled by unscrupulous agents. There is plenty to deal with. We will give you the best reason to hire us, affordability, trustworthiness, and more. What more could you ask for?
Sports Hire Minibus
You can travel with Scotland airport coach hire. We have made hiring simple. At the click of a button, you can book airport transfers. The drivers are very nice and will reach on time. So, you will never miss a flight again in your life. We will do great things together today. Our main aim is to make the most of the hire today.
Apart from sightseeing, trips, and leisure tours, we can give you a sports minibus on hire. If you are a team playing a sport in the country, feel free to call us. We have ample options and packages for you. So, why delay? We give you so much to feel proud of.