Take A Vintage Double Decker Bus For Hire
We are doing vintage double-decker bus for hire business quite well. Now, you may ask, how do we say so? We say so because we are always doing our 100 percent. And, business figures are self-explanatory. Today, we have made a name for ourselves in this sphere. And, why not? You can trust us with the best today. Coach hire Scotland is only one facet of our service today. We are doing good. We measure our success rate with the number of good feedbacks we get. Money is not all that important. So, let us ensure to get the best today.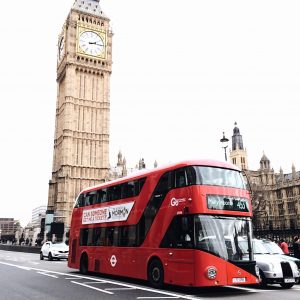 Vintage Double Decker Bus For Hire
You all probably know what vintage is all about. Polka dots, ribbons, balloons, antiques. Does all of this resonate with you? If yes, read on. Vintage is something that has caught on today. We will be able to give you vintage looks in a vehicle of your choice. It is true that you cannot get the best vintage car or bus without making a hole in your pocket. But you can hire. We have made it possible.
Coach And Driver Hire Scotland Solutions
If you are looking for a vintage bus with a driver, you are at the right place. Get the vintage double-decker bus for hire today itself. It is something, that you ought to do. Moreover, there are people who attach a lot of value to all things vintage.
You can travel in style on a hop-on and hop-off tour in the country. Nearly, 200 years ago, there were only horse-drawn carriages. Just imagine, how it looked from the top. It is a fascinating example of what the golden days used to be. You can now get that panoramic view from atop a double-decker bus. All the people will look up at you. Imagine the feeling of royalty. The double-decker, that too vintage style moved on the streets of London and Scotland like a monarch. However, with rising prices and maintenance issues, many companies closed down. The business also went down. So, we decided to bring it back.
Hiring Double Decker For Events
We are a properly licensed travel company. You may know us well if you interact with us. Our company has made travel extremely hassle-free. We are doing great business in the wedding sector today. Moreover, there are particular reasons to hire us. You can hire us because we are a well-maintained bus company. Our sedans and the coaches speak a thousand words. Thus, you can depend on us. Take a vintage double-decker bus for hire today.
If you hire a double-decker bus from our company, we can guarantee a few things.
Double-decker buses are not ordinary. They have an old-world charm and appeal. You will be able to feel it, once you board the bus. Today, there are so many things that are coming back. The double-decker is one of them.

You can avail yourself of a professional driver too. That is a huge plus point. Our drivers are extremely well-spoken. They can speak in English. You can take as many people as you like. We also have a 77 seater double-decker coach hire. We assure you of the best services today.
Scotland Airport Coach Hire
Our country was lacking in professionalism. However, we have brought forth a change. Apart from the double-decker, we also have a 16 seater minibus. Our coaches, minibuses, and buses are really doing good today. So, avail yourself of them.
You can book a double-decker well in advance. It is under demand. Many couples want to get married the vintage way. The double-decker seems to fulfill all their dreams. You can do it too. Our purpose gets fulfilled if we are able to provide you with the best in-demand services. So, call us to know more. We assure you of one thing. Moreover, we will not burn a hole in your pocket today. That is a promise.
We offer bookings online as well as offline. So, you can do one according to your wish. We will seamlessly get the vehicle booked in your name. You can enjoy the trip. More so, if it is a wedding, see you there.