How About Hiring A Minibus From Us?
Hiring a minibus is easy today. You can give us a call and hire a minibus. Before you finalise let us tell you some of the basic differences between minibuses, buses, and coaches. If you are travelling in groups, these do matter. Coach hire Scotland gives you ample opportunities today.
Our Drivers
They are CRB-verified and are the best in business. Moreover, we hire locals. So, they know the place quite well. You can now trust our drivers. Moreover, we have fitted all our vehicles with GPS. So, you can now easily find out the place. You are always under close monitoring. Always get the very best for yourself in the travel sector. We have made great advancement in this sector. Coach and Driver Scotland are also doing quite well today.
We are doing our bit for the Scots today. Moreover, we are conducting the business in a holistic manner. You can now trust us with the best minibus hire solutions. Take a ride of 16 seater minibus today.
Hire A Minibus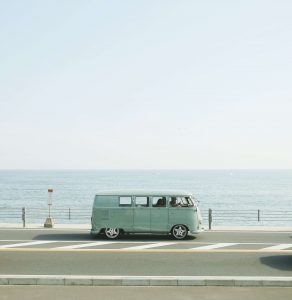 Hiring a minibus is easy today. Our people are here to give you the best time of your life. We have small buses that you can call minibuses. These are the most basic ones that anyone would give you. However, we present things in a totally different manner. That makes us different from the rest.
Moreover, you can take a Scotland airport coach hire service today. Our buses are the most comfortable ones. They will be able to give you the service, that you deserve. Now, that you know about all the various services on offer feel free to call us. We can give you the best services. So, take a cue from us and decide upon your travel plans.
Now, we have made hiring a minibus simple and easy. You can too, make it a point to get the utmost service today.
Top Attractions
You can cover quite a few attractions aboard a minibus. The National Museum of Scotland is a top attraction. Moreover, it is one of the best. It is located in Edinburgh. You will be able to delve into the past with the exhibits and artifacts in the museum. There are numerous temporary exhibitions and pop-ups as well. So, do as you please. There are ten open galleries, where you can get glimpses of fashion, science, and fiction. If you are historically inclined, you need to visit this place today. Our driver will drop you right at the gate and wait for your return.
If you love old places, like forts. You should give Edinburgh Castle a try. This is one of those places, where you can enjoy your life the most. This is one of the best places if you are looking for old-world charm. It houses the royal residence, prison, and the garrison. So, there are high chances of feeling transported to the past. Today, you can crave for the most notable historical information and get it too. Our drivers will also turn into guides just for you. So, travel as much as you want to and discover new places. You can also hire a 49 seater coach today. A 16 seater coach hire Scotland will also do just fine.
Attractions
The Kelvingrove Art Gallery and Museum is another place worth exploring today. Now, you may go to any place, but will not get a luxurious escape. We can assure you of a great trip. This is one of those museums, which houses more than 8,000 artifacts. There are lots of exhibits on display today. Now, you can trust us for more. So, get a life with us.
Emergencies are within our purview.  We can give services at all times. If someone, is stuck and needs help, we can help. The reason is simple. We have a wide network. There may be some vendor, who we outsourced our transport. They will be roped in to help you. Our people are all over the place. You can rely on us for the best vehicles in Scotland. Our company is doing really good in travel.