Avail the Best Bus Hire For Wedding Guests
We can provide you with a bus hire for wedding guests today. Our ultimate aim is to provide you with the best solutions for transport. Moreover, we all require transport for some reason or the other. There are people who require transport for weddings, some for birthdays, and a few for stag parties, and more. It becomes even more important for weddings, as the guests are of high worth. Most people want to keep their in-laws happy. The guests from the other side ask for maximum attention. Coach hire Scotland is something that we all need.
Bus Hire For Wedding Guests
Now, you need to work out the logistics as always. That is something worth mention today. You have to plan, plan, and plan… This is a process that you need to repeat anyhow. You can now avail yourself of the very best services. Coach and driver hire Scotland is something that everybody should avail themselves of. It is a possible mode of travel for various purposes. We offer a range of services, but the wedding transport hire needs a lot of value and importance.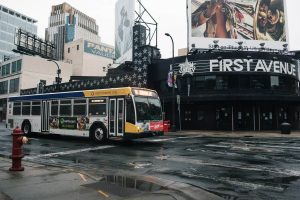 So, start thinking about the bus hire for your guests. Here we are talking about guests from the groom's side and the bride's side. So, make way for it. We plan to undertake the entire task of hiring.
Whom Should You Think About?
Here we are talking about a whole lot of things. You have to arrive at a decision first. Moreover, there will be plenty of people. There will be immediate family members and Office VIPs. You may have a business or working somewhere. For many weddings, that means the couple, their wedding party guests, both parents, both siblings, distant relatives, and both grandparents. Some couples also provide wedding transportation services to close relatives, or all the wedding guests too. So, have you figured out the list, yet? The decision will probably make a mess of your life and budget. However, you have to do something about it. 
Not only you, but the wedding guests need equal attention. So, why delay a booking? If you want to hire the best vehicle, advance booking is a must. You ought to book 3-4 months in advance. We can make matters extremely easy for you. You will be surprised to see how we handle all the issues. We will counsel you and get all the points to a close. We will give you a budget. Now, you decide. Take a bus hire for wedding guests. We are going ahead with this.
Our team is capable of handling 150-200 people in one go. Moreover, we have the most qualified drivers. We appoint them after a lot of scrutiny. So, you can trust them. We will be able to give you the best solutions today. Our team is working 24 x 7 x 365.
Events And Their Problems
When you are finalizing a vehicle for an event, there are few things you should pay attention to. They are the number of people, distance, location, and special needs. You have to be courteous. So, start with the 16 seater minibus or the 16 seater coach hire Scotland.
You will get all the basic amenities. Our company is doing really well today. Our buses, coaches, and minibuses have all the amenities. Some are irreplaceable. They include leather seats, overhead racks, undercarriage storage, and food tables behind seats. So, that is quite good, we must say.
Always ensure to get the maximum help. We are here to help you. So, do not even think, about not booking one. We make everything so simple. Our company has set the market. Now, everybody is starting out.
Airport Transfers
Apart from buses, coaches, and minibuses, we also have shuttles. Most people take shared or private transfers. Moreover, we have ferried 4-5 passengers as well. Our drivers know the airports in Scotland quite well. So, you can well imagine how they are acquainted. We will make it possible to get the best crowds today.
We are doing every facet quite well. Scotland airport coach hire is doing good. We are making money.  It is not our ultimate motive. We want to forge relationships. Our company has various types of coaches, like the 49 seater coach and also a double-decker. Now, you decide, which one to hire.